Les recherches menées par l'équipe de Boualem Sendid concernent le rôle des glycanes dans la modulation de la réponse inflammatoire et la régulation de la réponse adaptative pour deux pathologies liées à la levure Candida albicans : la candidose invasive et la maladie de Crohn.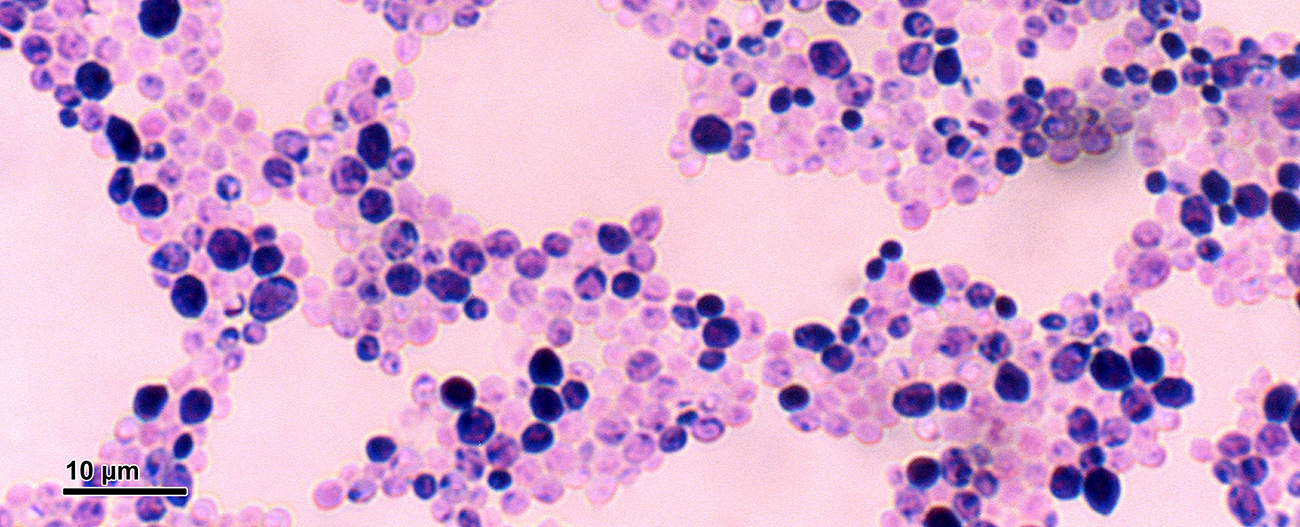 Explorer les mécanismes pathogéniques impliquant les Candida afin d'en dériver de nouvelles approches thérapeutiques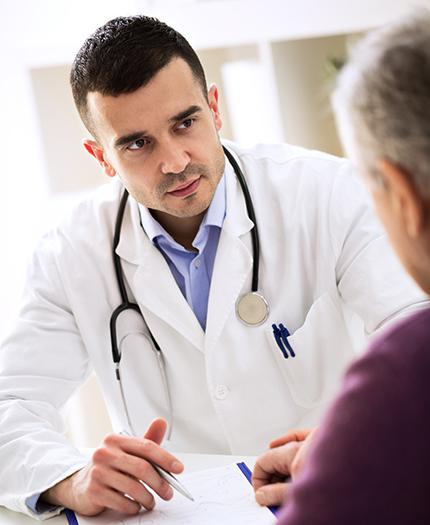 L'équipe étudie les processus moléculaires de reconnaissance mutuelle entre les Candida et leurs hôtes et les dérèglements qui conduisent aux pathologies invasives et/ou inflammatoires.
Les recherches sont déclinées selon trois volets complémentaires :
Volet physiopathologie expérimentale. Etude de la biologie cellulaire et moléculaire des levures en vue de comprendre les mécanismes de la modulation de l'expression de leurs glycannes et leur impact sur la colonisation digestive la dissémination et l'infammation.
Volet physiopathologie clinique. Analyses génétiques et immunologiques de cohortes de patients atteints de candidoses systémiques et de maladie de Crohn pour en cibler les déterminants moléculaires.
Volet diagnostic Ce volet ancré sur les précédents porte sur le développement de nouvelles méthodes moléculaires innovantes permettant un diagnostic plus précoce et plus spécifique et donc une meilleure prise en charge thérapeutique des patients.
Une équipe pluridisciplinaire, pour une approche translationnelle de la recherche
Le regroupement de compétences en microbiologie, infectiologie, immunologie et physiopathologie permet le développement d'une recherche translationnelle depuis la biologie fongique jusqu'aux applications biocliniques.
Principales publications
Sendid B, Poissy J, Francois N, Mery A, Courtecuisse S, Krzewinski F, Jawhara S, Guerardel Y, Poulain D. 2015. Preliminary evidence for a serum disaccharide signature of invasive Candida albicans infection detected by MALDI Mass Spectrometry. Clin Microbiol Infect 21: 88 e1-6.
Choteau L, Parny M, Francois N, Bertin B, Fumery M, Dubuquoy L, Takahashi K, Colombel JF, Jouault
T, Poulain D, Sendid B, Jawhara S. 2016. Role of mannose-binding lectin in intestinal homeostasis and fungal elimination. Mucosal Immunol 9: 767-76.
Hoarau G, Mukherjee PK, Gower-Rousseau C, Hager C, Chandra J, Retuerto MA, Neut C, Vermeire S, Clemente J, Colombel JF, Fujioka H, Poulain D, Sendid B, Ghannoum MA. 2016. Bacteriome and Mycobiome Interactions Underscore Microbial Dysbiosis in Familial Crohn's Disease. MBio 7.
Rouze A, Loridant S, Poissy J, Dervaux B, Sendid B, Cornu M, Nseir S, group STs. 2017. Biomarker-based strategy for early discontinuation of empirical antifungal treatment in critically ill patients: a randomized controlled trial. Intensive Care Med 43: 1668-77.
Charlet R, Pruvost Y, Tumba G, Istel F, Poulain D, Kuchler K, Sendid B, Jawhara S. 2018. Remodeling of the Candida glabrata cell wall in the gastrointestinal tract affects the gut microbiota and the immune response. Scientific reports. Feb 20;8(1):3316. doi: 10.1038/s41598-018-21422-w.
Cornu M, Goudjil S, Kongolo G, Leke A, Poulain D, Chouaki T, Sendid B. 2018. Evaluation of the (1,3)-beta-D-glucan assay for the diagnosis of neonatal invasive yeast infections. Medical Mycology 56: 78-87.
Choteau L, Vasseur F, Lepretre F, Figeac M, Gower-Rousseau C, Dubuquoy L, Poulain D, Colombel JF, Sendid B, Jawhara S. 2016. Polymorphisms in the Mannose-Binding Lectin Gene are Associated with Defective Mannose-Binding Lectin Functional Activity in Crohn's Disease Patients. Sci Rep 6: 29636.
Mery A, Sendid B, Francois N, Cornu M, Poissy J, Guerardel Y, Poulain D. 2016. Application of mass spectrometry technology to the early diagnosis of invasive fungal infections. J Clin Microbiol.54: 2786-97. (IF : 3.712)
Vancraeyneste H, Charlet R, Guerardel Y, Choteau L, Bauters A, Tardivel M, Francois N, Dubuquoy L, Soloviev D, Poulain D, Sendid B, Jawhara S. 2016. Short fungal fractions of beta-1,3 glucans affect platelet activation. American Journal of Physiology-Heart and Circulatory Physiology 311: H725-H34. (IF : 3.348)
Poissy J, Sendid B, Damiens S, Ichi Ishibashi K, Francois N, Kauv M, Favory R, Mathieu D, Poulain D. 2014. Presence of Candida cell wall derived polysaccharides in the sera of intensive care unit patients: relation with candidaemia and Candida colonisation. Crit Care 18: R135.
Mukherjee PK, Sendid B, Hoarau G, Colombel JF, Poulain D, Ghannoum MA. 2015. Mycobiota in gastrointestinal diseases. Nat Rev Gastroenterol Hepatol 12: 77-87. (IF : 13.678)
Colombel JF, Sendid B, Jouault T, Poulain D. 2013. Secukinumab failure in Crohn's disease: the yeast connection? Gut 62: 800-1. (IF : 16.658)